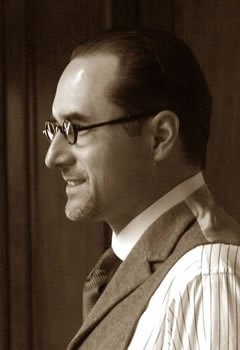 MICHAEL SHANE NEAL (born November 23, 1968) recently completed portraits of such luminaries as Supreme Court Justice Sandra Day O'Connor, former Secretary of Energy Spencer Abraham, former Secretary of the Interior Dirk Kempthorne, U.S. Senators Arlen Specter, Robert C. Byrd, Bill Frist, Federal Chief Judge Anthony Scirica, Sir Malcolm Colquhoun of Luss, Scotland; and Actor Morgan Freeman.

His current commissions include: Ambassador Charles Rivkin for the American Embassy in Paris, France; Martha Ingram, Chair Board of Trust, Vanderbilt University, Nashville, TN; Mr. and Mrs. Jerome L. Greene, Columbia University, New York; and Mrs. Luis Fortuño, Former First Lady of Puerto Rico, San Juan, Puerto Rico.



Listed among 20 contemporary artists "On the Rise" in The Artist's Magazine's annual survey in 2004, Neal's unique, sensitive and insightful paintings display a commitment for portraying not just the outer likeness of his subjects, but their character and personality as well. A self-described "people person," Neal enthusiastically shares his excitement for interpreting his clients on canvas in a traditional yet painterly style.

Since beginning a full time career as an artist at the age of 21, he has completed nearly 500 portraits on display around the country. Of particular note was the commission to paint Senator Arthur Vandenberg for the United States Capitol in Washington, D.C. Vandenberg's portrait is the first commission of its kind in nearly 50 years, and upon receiving the commission at the age of 32, Neal is among the youngest artists ever commissioned by the United States Senate.

Neal is the Grand Prize winner of the 2001 Portrait Society of America International Portrait Competition and recently received the Catherine Lorilland Wolfe Award from the National Arts Club and the Tara Fredrix Award from the Audubon Artists, both for landscape. In 2004, he received the Artist's Magazine Award of Excellence at the Oil Painters of America National Exhibition.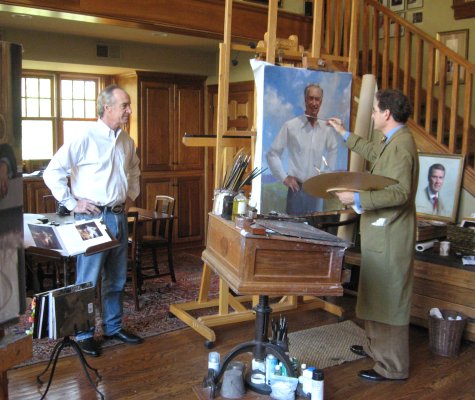 Receiving his B.A. from David Lipscomb University, Neal recently received the "Young Alumnus of the Year Award" from his alma mater. He has also studied at the Santa Fe Institute of Fine Arts, The Scottsdale Artist School, the Lyme Academy of Art, and is a protégé of America's most celebrated figurative and portrait painter, Everett Raymond Kinstler. His work has been featured in publications such as American Artist, International Artist, Sketchbook, The Artist's Magazine, Art News, Fine Art Connoisseur, Art Collector Magazine, and Nashville Arts Magazine.

Neal is a member of the board of directors of the Portrait Society of America and Cheekwood Museum of Art. He is an Exhibiting Artist member of the National Arts Club, the Allied Artists of America, the Artist Fellowship, the Cumberland Society of Painters, the Audubon Artists, the Salmagundi Club of New York, the Lotos Club of New York, and the Sloane Club of London.

A graduate of Leadership Nashville class of 2010, Neal is a member of the Economic Club of Nashville and serves as a deacon at Granny White Church of Christ. He enjoys community outreach projects, golf, plein air landscape painting, travel, and reading with a particular interest in history. The father of two daughters, Neal and his wife are the present owners and guardians of a historic home, Lone Oak Manor, a 100-year old English manor style country house in Nashville, Tennessee.

"When I see light falling against a woman's face, shadows of lavender and blue cast by a rose bush in the garden, or a twinkle in the eye of an elderly man that gives insight into his youth of long ago, I am driven to interpret the world around me in paint. As a writer chronicles in words his view of the world, I want to express in paint my feelings and emotions. To do this, to develop the skills of my craft, I strive to challenge myself every day." – Michael Shane Neal